FleetTrackr
Optimize your investment using this AIoT Device Management Platform that allows administrators to provision, manage, monitor, and update thousands of devices, securely and entirely over-the-air. It offers simplified deployment and centralized management of edge AI systems through a hybrid-cloud service.
Overview
FleetTrackr makes managing and scaling Edge AI deployments effortless, and is applicable to a variety of use-cases ranging from Retailers building intelligent stores, to Hospitals using AI to improve patient care.
FleetTrackr allows IT departments to securely and remotely manage a large-scale fleet of deployed systems. Instead of spending weeks planning and executing deployment plans, administrators can upgrade their AI solutions, add or delete applications, update system firmware and software, streamline operations and administrative tasks, and monitor the health metrics of devices spread over vast distances from a single control panel.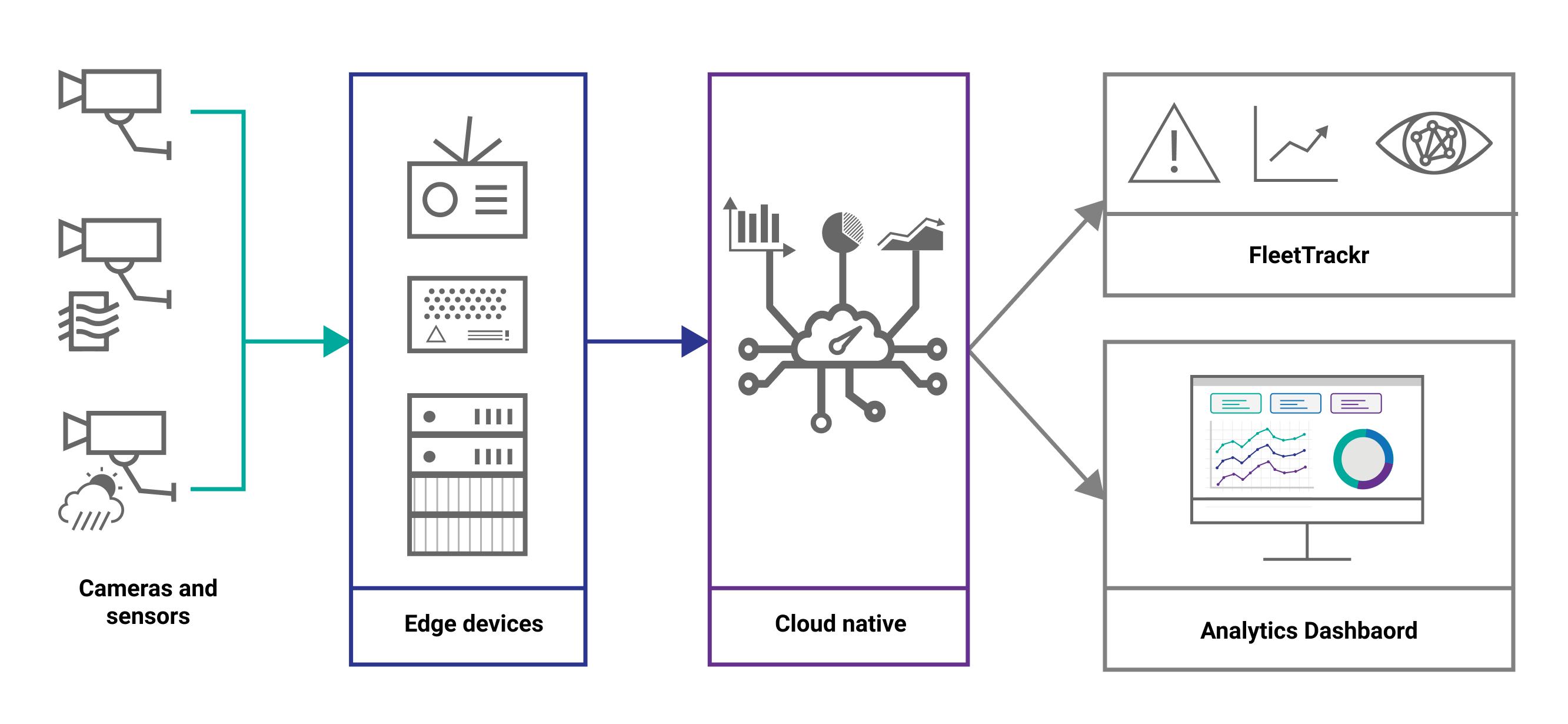 Key Features
Device Life-cycle Management
Secure Connection
Edge + On-premises + Cloud Deployment Capabilities
Easy Integration with Enterprise Systems using REST APIs
Support for Legacy Protocols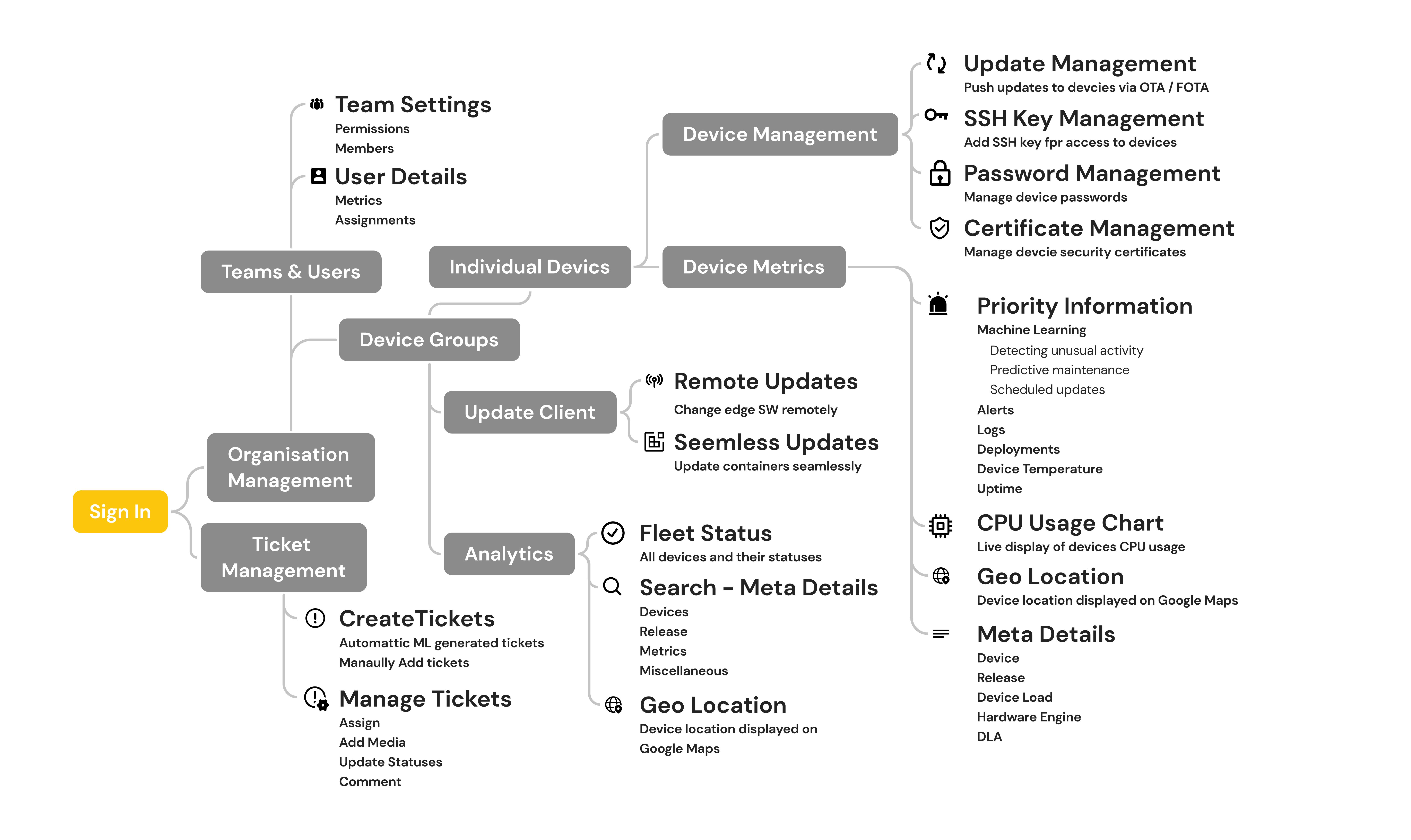 Unified Dashboard
The FleetTrackr UI is a simplified dashboard that allows users to remotely manage the tens of thousands of IoT devices that are in the field. Some key functionalities include:
Device Management
Easily monitor device metrics and device status.
Get access to key device performance KPIs based on historical data
Access device documents, specification sheets and user manuals for ease of deployment.
Container Management
Update or restart your container with a single click
Group fleets and provision containers easily
 Issue Management
Group fleets and raise tickets when a device goes faulty
Create and manage site leaders and teams to resolve tickets
Schedule regular device maintenance tasks and get access to KPIs on tickets raised and resolved all in one place,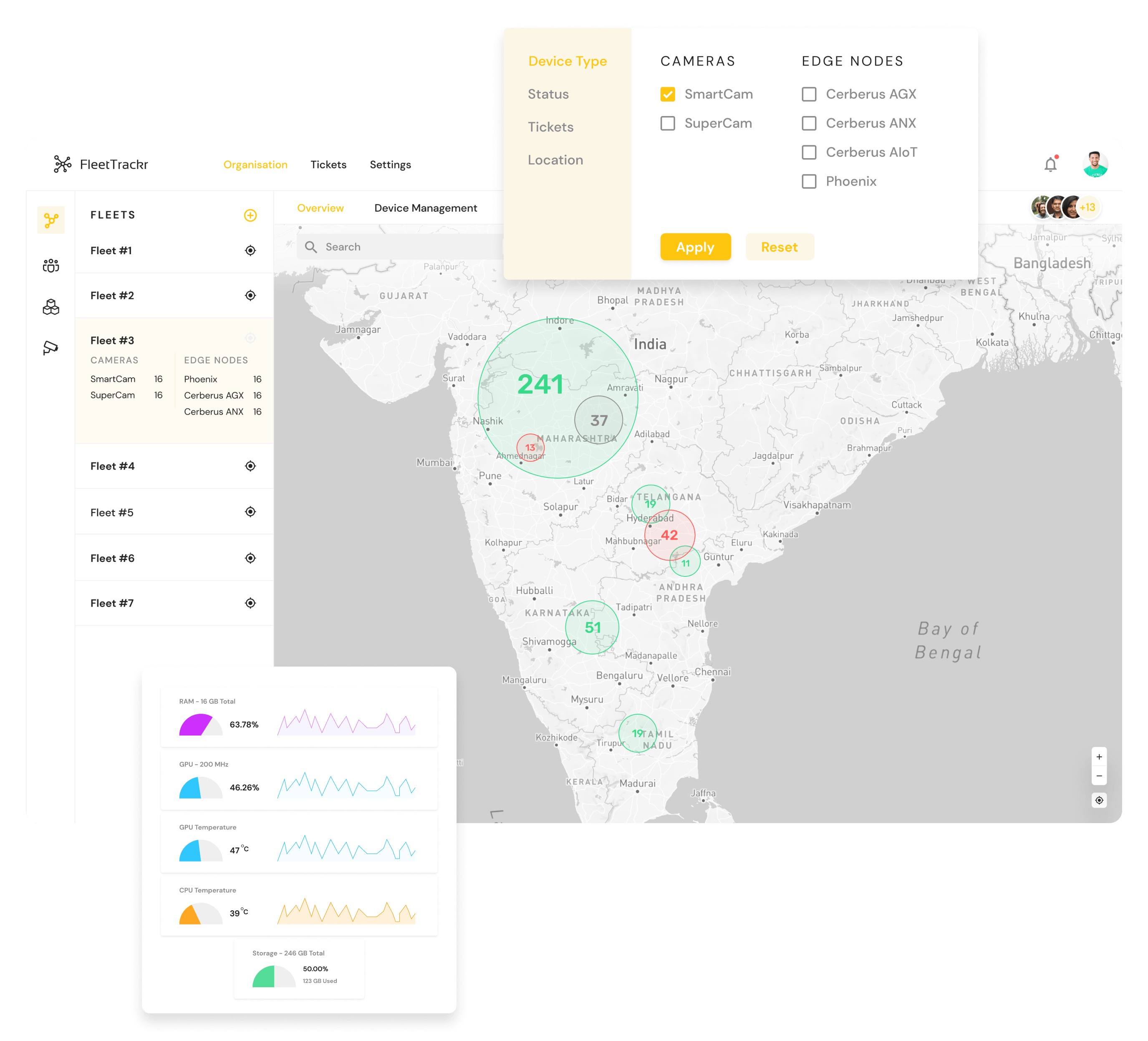 Firmware Over-The-Air
A large number of heterogeneous devices forming an IoT network should be capable of running 24/7 unattended. Situation sometimes demand that these fleet of IoT devices be reprogrammed with newer versions of device kernels or security updates. Reprogramming a group of devices is a challenging task when they cannot be done remotely.
For the ease of maintaining the fleet, the FleetTrackr comes with it's own Firmware-Over-The-Air (FOTA) functionality allowing users to program, reprogram and push updates remotely using the FleetTrackr UI.
All you need to do is, create a group of devices to be flashed, select the kernel/SDK version and click on Flash to reprogram all the devices in the desired group with the new software.